How to view or change your billable committer seat count
How to view or change your billable committer seat count
---
Share feedback
Thanks for sharing your feedback!
You can view or edit the number of billable commiter seats your organization has.
Note: you do not need to increase the number of committers to allow more collaborators. Simply add or invite the collaborators to a collaborator team.
To see your committer count:
Visit your organization page
https://hub.allspice.io/yourOrganization

Click on the settings tab on the far right of the page.

Click on the billing tab

Your current number of seats is shown. You cannot decrease this number below the number of counted committers without removing them from your teams. You can increase the number of committers to add people to your team.

click the Update Committers button to update your committers.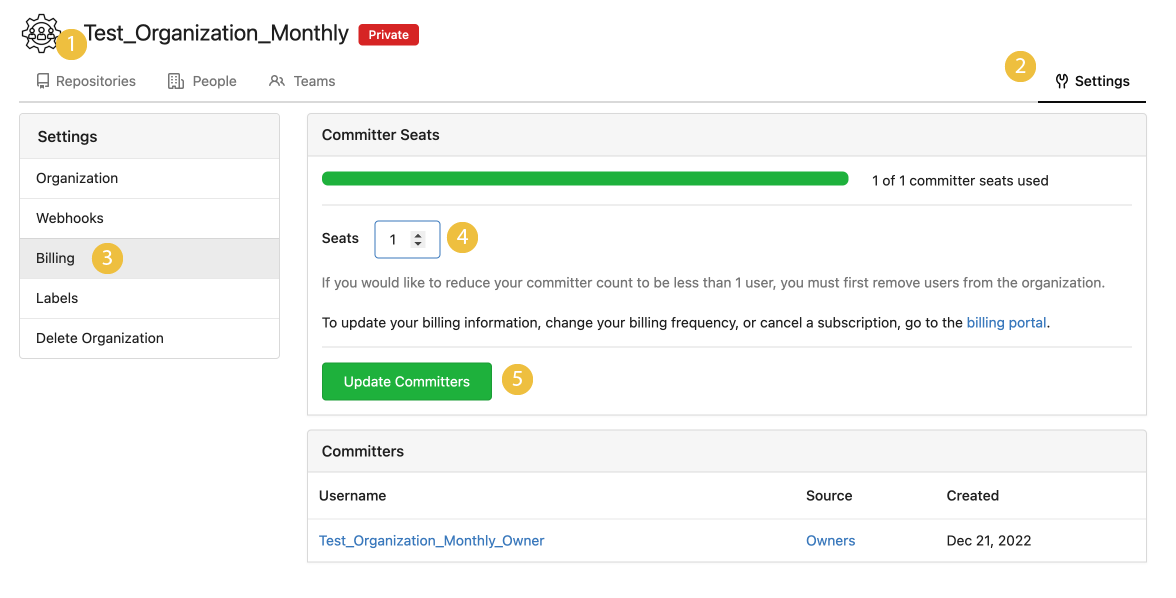 5b) You should see a confirmation menu asking you if you want to change your committers.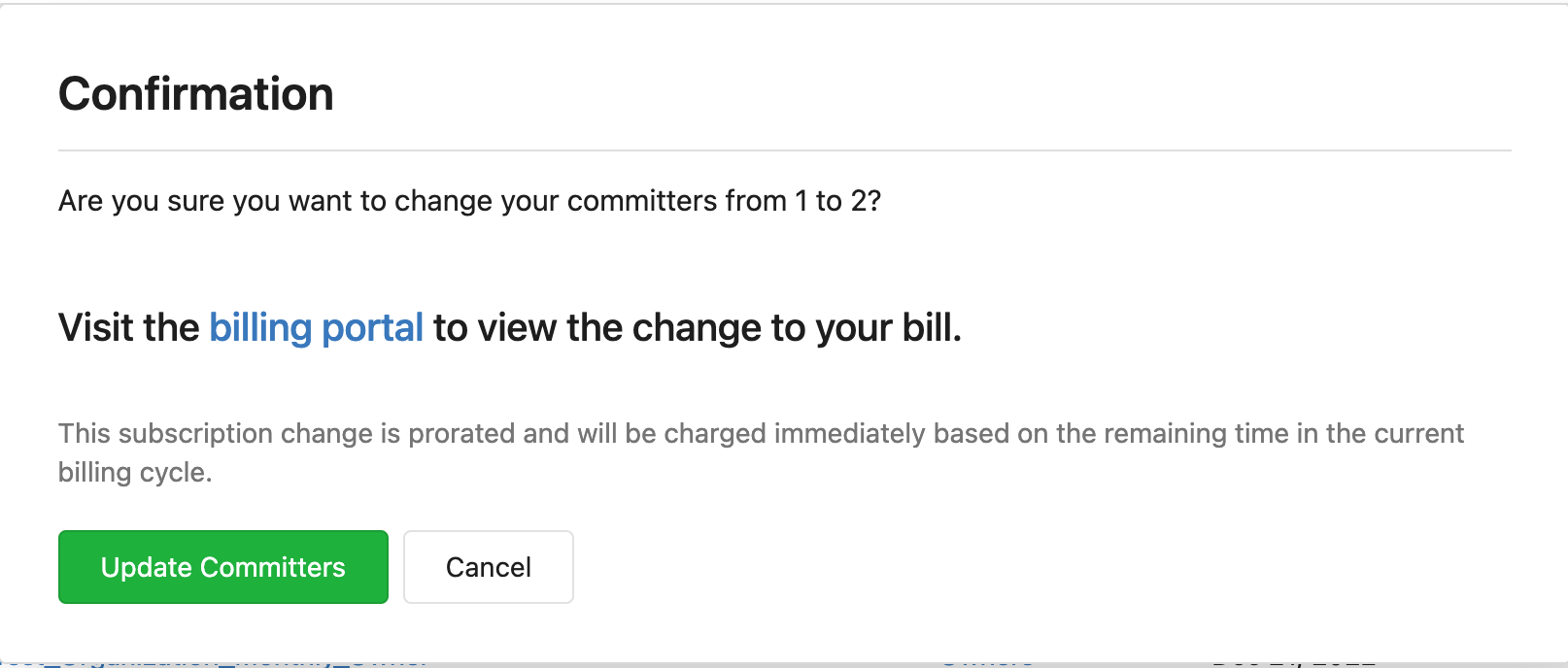 ---
What's Next